Plugshare now lists (Their Numbers) a total of 16,041 Stations
They use dynamic tracking to both add new - and remove redundant, or test stations that are dropped, so simply adding in the new

additions

- does not equal the total numbers, and sometimes - new additions are listed - but need to have duplicate entries purged.
Over the last 24 hours - there have been 13 New Public Chargers added to the PlugShare network, plus 98 New Photos, and 7 New home stations being shared.
The additions tracked are:
New Public Chargers Added = 13
New Restricted Stations added = 0
New Photos Added = 98
New Home Stations Shared = 7
87 People Checked into Public EV Chargers today.
The last item counted today - was
'
Jacob checked in at a residential station (red)
'
Special thanks to Glen (North Beach, MD), Ric (Philadelphia, PA), Tom E (Model S Owner,
Sacramento, CA), Mike S (Los Angeles, Accidental Public Listing), Christopher (Grove City, OH),
Derek (Minneapolis, MN), Juan (
Portland, OR),
for sharing their Home stations access with us today!
New Public Stations today, by Name & Location (where possible):
Cambie Community Centre, Richmond BC

HESPV, Hackensack NJ - Maybe (Or, Victoria, BC - to be determined)

Bakersfield Palms RV Park, Bakersfield, CA

Wayzata Nissan, Wayzata, MN

Walser Nissan, Burnsville, MN

Trilliums Place Charging Station, Raleigh, NC

Tom and Jerry's, Dekalb, IL

Waterloo Nissan, Waterloo, ON

SC Leaf 1, Gilbert, SC

Block 19 Municipal Ramp, Saint Paul, MN

Serra Chevrolet, Southfield, MI

Showboat Casino Garage, Atlantic City, NJ

Alan, Witchita, KS (Maybe Should be a Private Station)
It appears that the most growth today was in Minnesota, with 3 stations added.
Charging News Bits:
Acquisitions will see this nationwide provider of EV charging services building destination and location networks throughout Central New York and surrounding areas.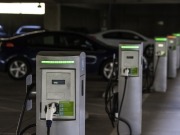 EV sales are growing" said Michael D. Farkas, CEO of CarCharging. "EV sales in January 2013 were more than 300% greater than January 2012, and EV sales in February 2013 were nearly 330% greater than February 2012.
CarCharging Group Inc, a leading US provider of convenient electric vehicle (EV) charging services, announced last week its intent to acquire EVPass LLC, a company which specializes in building destination and location networks for...(
More
)
Better Place officials said Tuesday they have agreed to sell the company's electric vehicle-charging network in Hawaii to an Oregon-based firm.
Portland-based OpConnect will take over the 77 Hawaii charging stations operated by Better Place and replace them with OpConnect units, officials from the two companies said in a news release.
OpConnect operates 18 EV charging stations around the country, including two on Maui. Most of its mainland stations are installed...(
More
)
Other Energy News:
Solar generated electricity now supplies at least 5 percent of energy demand in certain European countries such as Italy and Germany and is expected to rise to between 8 and 10 percent by 2020, thus making solar more competitive.
The increasing success of solar PV is demonstrated by the world record set by Germany on May 26th 2012 when German PV plants contributed 22GW of solar power, almost half of the peak electricity needed in the country on that particular day.
By the end of 2012, installed European PV systems counted over 2.5 million and that number is expected to double in the next 5 years. Massive solar PV provision is therefore not just inevitable but is already becoming a...(More)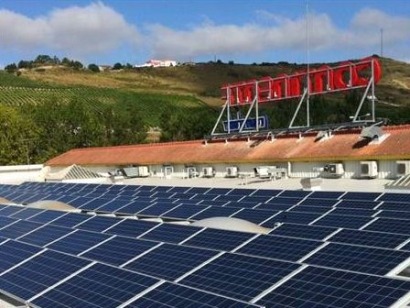 Albasolar, a wholesale distributor specialized in solar photovoltaic distribution to installers, has supplied 3.9 MW in solar modules to EDP -- Portugal's main power utility -- on the roofs of Continente supermarket chain all across Portugal.
The project has been divided into two phases. The first with 2.4 MW has already been concluded. A second one with 1.5 MW is currently under construction. The modules are being placed on a roof area over 50,000 m2 (60,000 yd2) and it is being developed in towns all...(More)
Siemens Energy has been awarded an order from Samsung Renewable Energy Inc. (Samsung) and Pattern Energy Group LP (Pattern) to supply and install 124 wind turbines for the South Kent wind project in Canada.
The 270 MW project, located in Southwestern Ontario, will generate enough energy for up to 100,000 Canadian homes.
The SWT-2.3-101 wind turbines to be used have a power rating of 2.3 MW each and a rotor diameter of 101 meters. Installation of the wind turbines at the South Kent project is scheduled to begin...(More)
---
Here a Kilowatt (kW), there a Megawatt (mW), everywhere a GigaWatt (GW), and before you know it - the grid is steadily reducing Coal Use, and Plug-in Electric Cars become the Floating Energy Storage inventory with Vehicle to Grid (V2G) applications growing. There are three different versions of the vehicle-to-grid concept, a distributed generation system, a distributed battery storage system, and a small renewable energy power station.